Bicycles Welcome Back On Board
Ready to ride? Great, because we're ready to welcome you aboard! To ensure we're accommodating everyone as safely as possible, please make sure to read all the details below.
Please note:
RESERVATIONS ARE REQUIRED, as are masks.
Yes, even for bicyclists. While we always recommend reservations, requiring them - especially for those pedaling aboard - is a new step in the process, and one we want to make sure you're aware of. This helps protect us and you!
Book online
, or give us a call at
800.643.3779
. And don't worry, if the weather ends up taking a turn for the worse and you don't want to ride the day of your reservation, your tickets are valid for 2 years from the date of purchase. Just give us a call and we'll help you reschedule.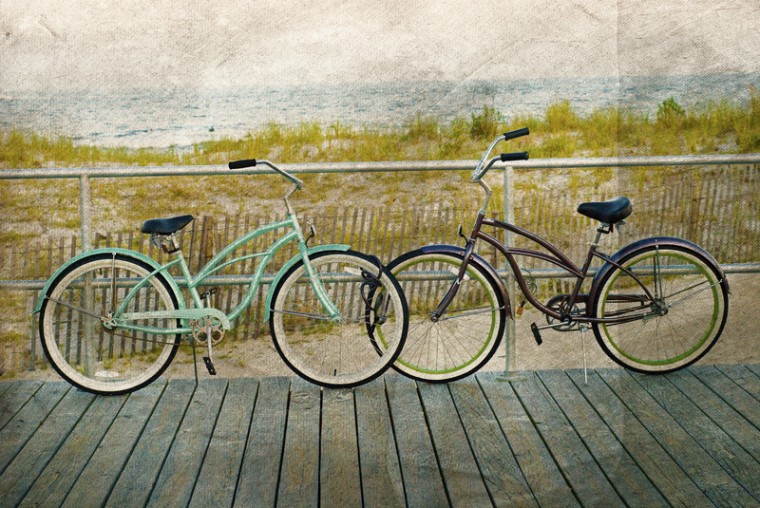 ---
Arriving at the Terminal
With the return of foot passenger travel, our terminals are open once again and the bicycle check-in process returns to normal. Here's what that entails:
Please park in the foot passenger parking lots, and enter the terminals to check-in at the ticket counter.
Once you've checked in and received your ticket, please proceed to the bicycle staging area, located outside the terminal and marked with a sign. In Cape May, this is located at the front of the staging lanes, where the terminal sidewalk leads to the vessel boarding ramps. In Lewes, this is located just out front of the terminal, also where the terminal sidewalk leads to the vessel boards ramps, and marked by a sign. 
Please arrive a minimum of 30 minutes prior to your departure time.
Boarding the Vessel
To board, you'll leave the staging area and walk your bicycle up the loading ramp onto the car deck, where racks are available.

Once on board, you're welcome to access the exterior decks of the vessel, just please remember that masks are required and that social distancing guidlelines are in place. 

In the event of inclement weather, bicyclists may take shelter under overhangs aboard the vessel.