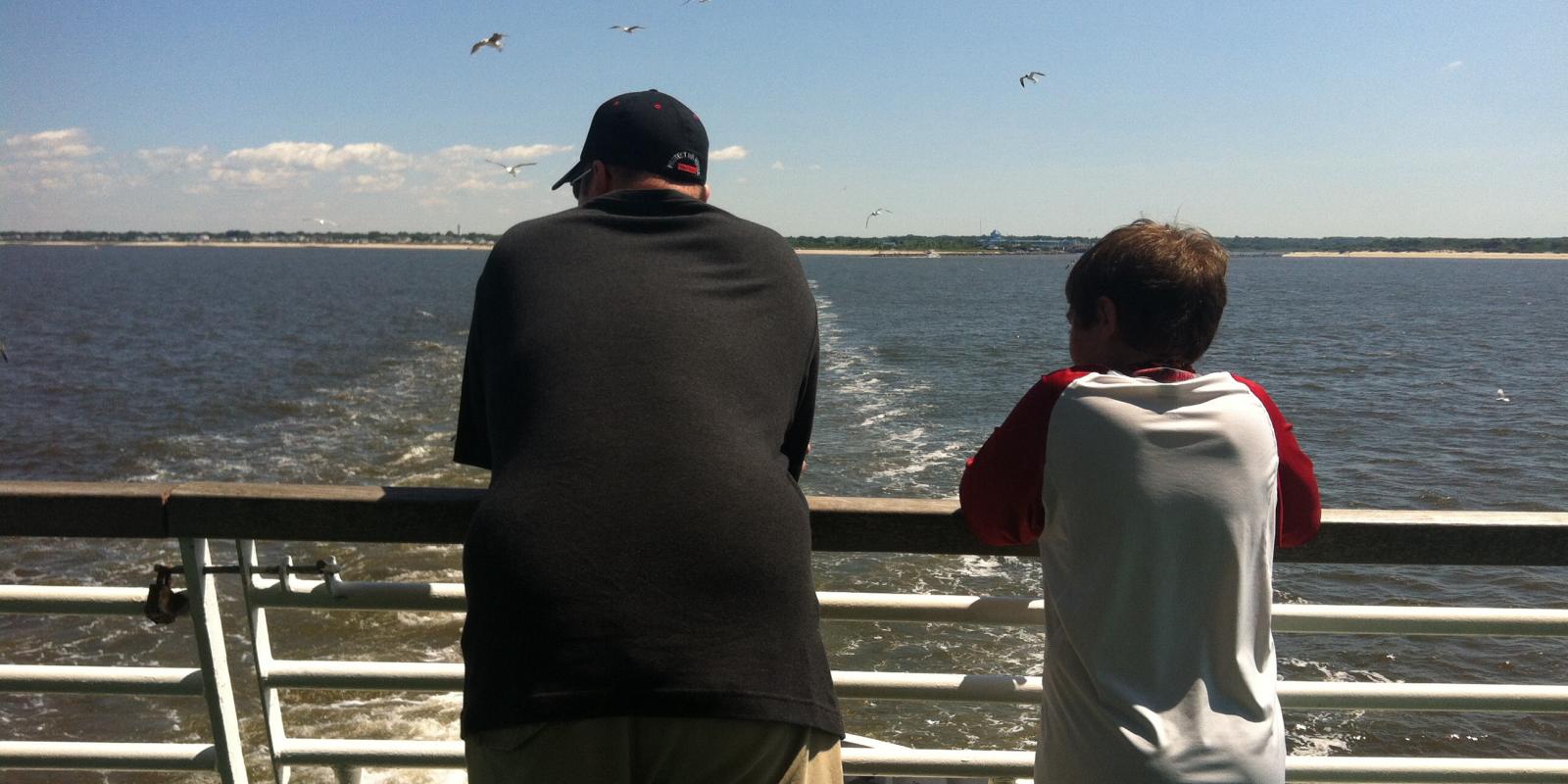 Ferry Travel - What Can I Expect?
Ferry Travel Questions
From travel times to on board amenities and a glimpse at what it's like on deck, take a look at what you can expect when you board the Cape May - Lewes Ferry! 
Frequently Asked Ferry Travel Questions
Does the ferry run year-round?
Yes! The ferry operates 365 days a year.
Does the Ferry travel in the wind, rain and snow?
Yes we do. In fact, weather-related impacts to our service are very few and far between. While passenger safety will always be our top priority, the Ferry can and regularly does sail in the rain, snow, and wind. If we do find ourselves in a situation where the weather impacts our regularly scheduled operation, our customer service team reaches out to all reserved guests, and we post a travel advisory here on the website as well as on our social media channels (Facebook, Twitter, and Instagram). 
How many cars does the ferry hold?
The Ferry holds approximately 100 vehicles, depending on the mix and total length of the vehicles aboard any one particular departure.
How long does the trip take?
The trip across the Delaware Bay takes about 85 minutes one way, with a round-trip being approximately 3 hours.
How far is Lewes, Delaware from Cape May, New Jersey?
It's approximately 17 miles across the Delaware Bay from terminal to terminal. The downtown areas of Lewes, DE and Cape May, NJ are each a few miles from the Ferry terminals, and not within walking distance. Shuttle service is available seasonally. 
Can I just take the ferry for a day trip?
Absolutely! In fact, taking a day trip to explore the other side of the Delaware Bay, or just to relax, feel the wind in your hair and see the sights is an experience we highly recommend. If you're looking for things to do or perhaps some inspiration from the stories of other travelers, make sure to check out our Travel Guide, and view the video below.