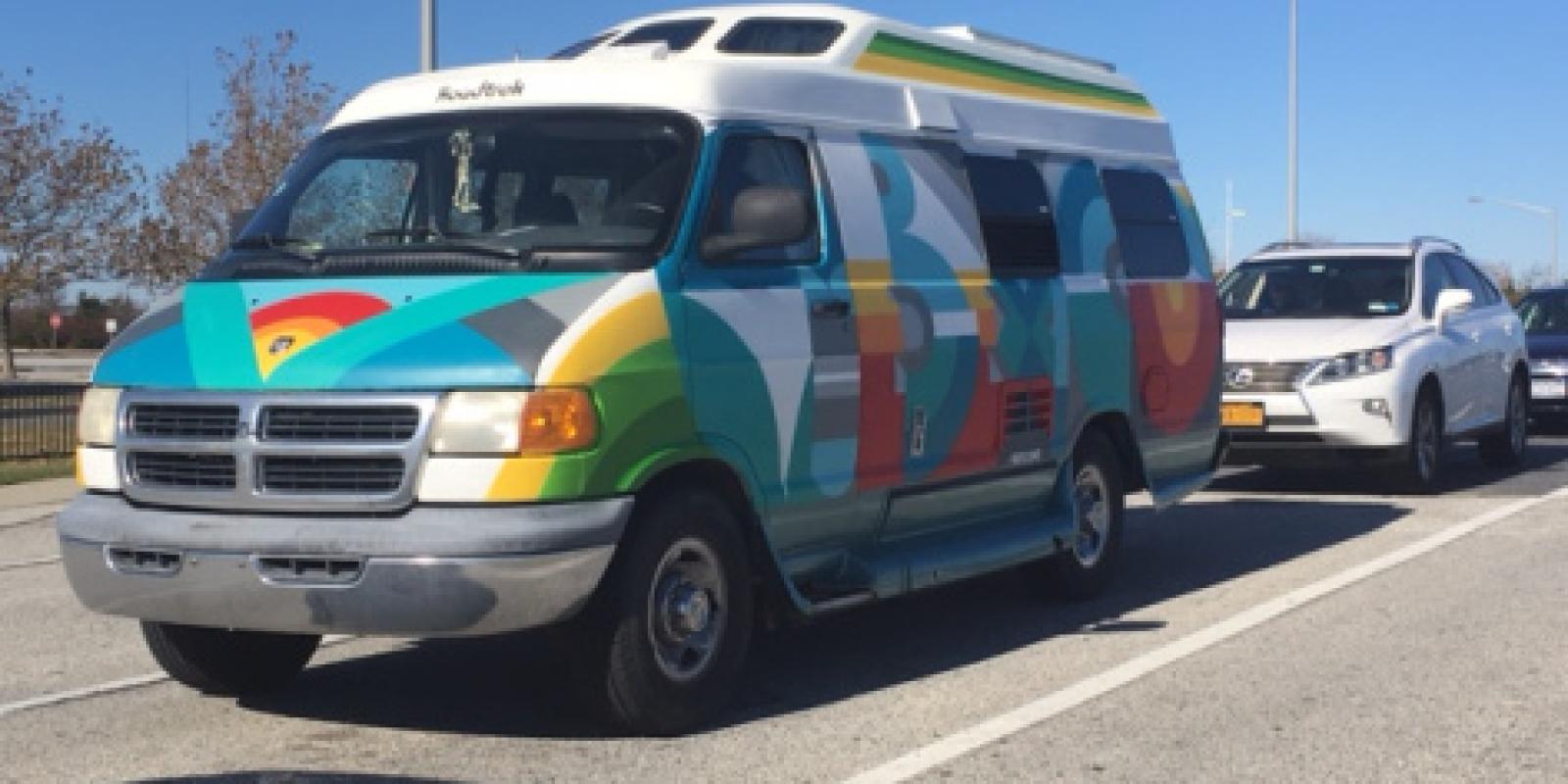 Two Generations of RVers Take the Ferry
Canadian RVers Travel South for the Winter on the Ferry
There's no doubt that each day after November 1, there's an increasing chill in the air. We can measure it here at the Cape May-Lewes Ferry by the number of Canadian RVers increasingly making their way southbound. Perhaps because they have farther to travel, or more likely because it's just colder at their home latitude, they are frequently some of our earliest snowbirds heading to warmer parts of the North American continent.
On one particular early November Monday, two of the earliest RVs to show up for the 2:30 departure out of Cape May were different generations of first time Ferry travelers from Canada, each sporting very different types of recreational vehicles.
Image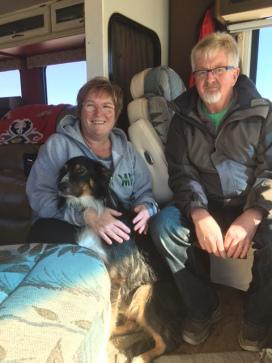 Snowbirder's Class A includes a Pet Passenger
Lorne and Sue Green along with their border collie Charlie live year round in their Class A RV.  Even when at home in Manitoba, they have forsaken mortgage payments for full-time living in their truly mobile home. On this voyage, they left Canada on Sept. 28 to ride small roadways while strategically working their way toward a family wedding in Florida in late November.  
Each year, the Greens stay on the road for 182 days to enjoy various state parks throughout the United States.  For the remainder of the year, they run a mini-golf area in Manitoba.  On this trip, they visited Atlantic City just before coming down to  Cape May to cross the Delaware Bay on the Ferry.
Related Post: 10 Tips for Taking Your Dog on the Ferry
Soon after they arrived, a much smaller graphic van came on campus with Simon Bertrand from Montreal in the driver's seat. When asked to classify the vehicle, Lorne smiled and noted that it certainly wasn't a stealth RV, plain vans used by some RV'ers that aren't clearly recognized at first sight as a mobile home with a resident inside.
Image
Class B Makes a Splash with Colorful Graphics
Simon, found eating lunch from the Grab 'N Go in the terminal, told us he was on a self-proclaimed sabbatical from his latest entrepreneurial venture selling Kombucha Tea. His 2001 van was updated with its fun design by a muralist friend, and now also sports solar panels on the roof for energy self-sufficiency. Lorne Green admitted he was planning a similar solar installation when he next stops in Arizona for RV refurbishments post-winter. "It makes a big difference," Lorne stated.
Unlike the Greens, Bertrand's voyage is a likely once-in-a-lifetime adventure, planned in three separate stages rather than one, long extended voyage. His idea is to be away for several months at a time, and fly home in between stages for holidays and other planned return visits to Quebec.
Both Bertrand and the Greens spoke of their desire for laid back fun rides that let them see nature and enjoy different views though one team is retired and the other still active in a unique career.
Thanks to both for taking the time to not only ferry across the bay with us, but give us some insights into different types of RV travel. We wish them both a warm, easy winter and hope to see them again perhaps next year!