The Ultimate Guide To Biking in Lewes Delaware
Biking Through Lewes
Looking for a fun way to get some exercise?  Whether you bring your beach cruiser or trail-worn mountain bike, take a ride from Cape May to Lewes on the ferry and spend your day biking through the beautiful town of Lewes, Delaware. Cape Henlopen State Park, only minutes from the Lewes terminal, has some of the best biking trails that Delaware has to offer. Or, head to downtown Lewes for some incredible shopping & dining opportunities. Whichever way your wheels take you, follow these simple steps to get your bike on the ferry and find out why Delaware is the #3 most bicycle-friendly state in the country.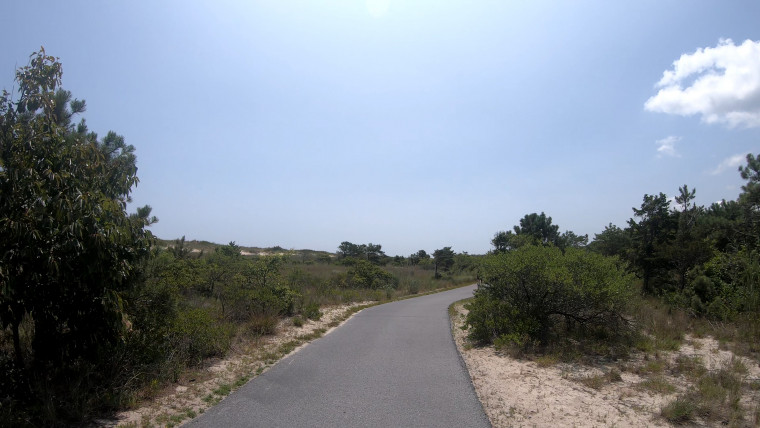 Bringing a Bike On Board
1. Arrive at the Cape May terminal and purchase a walk-on ticket.  The best part is, there are no additional fees to bring your bike on the ferry! 
2. When you hear a boarding announcement, follow the signs to line up outside in front of the staging lanes, and wait for the ferry attendants to give you the go ahead to walk your bike board the ferry.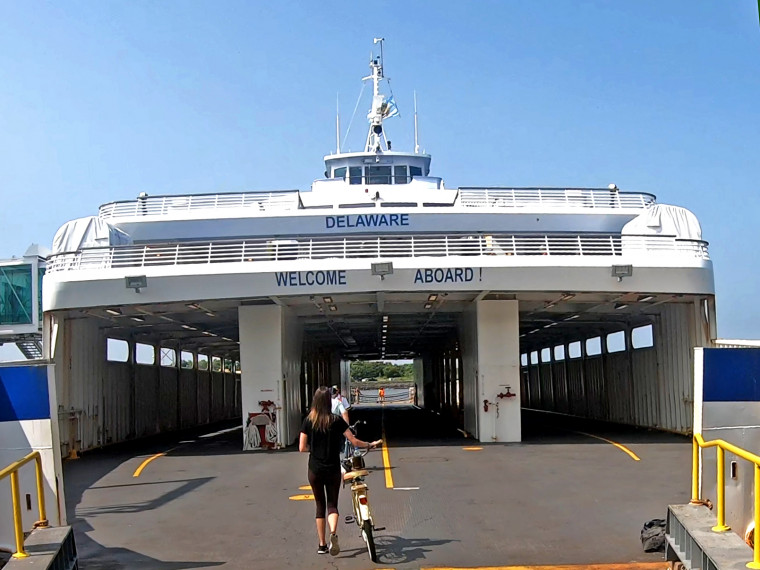 3. Each ferry has designated bike racks on the bottom deck where the cars are parked to secure your bike.
4. Relax during the 85-minute ride across the Delaware Bay! Make sure to stop by the Lido Bar, or get some snacks in the food court so you're energized and ready to go for your biking adventure. 
5. Once you arrive in Lewes, exit the ferry and put the pedal to the metal! No bike? No problem! If you don't own (or, didn't bring) your own bike, you can rent one from Lewes Cycle Sports right here at the Lewes terminal. 
6. Once you're all set and ready to go on your bike, make a left when exiting the Lewes terminal and follow the 0.6-mile trail to Cape Henlopen State Park, or make a right to head towards downtown Lewes. 
Cape Henlopen State Park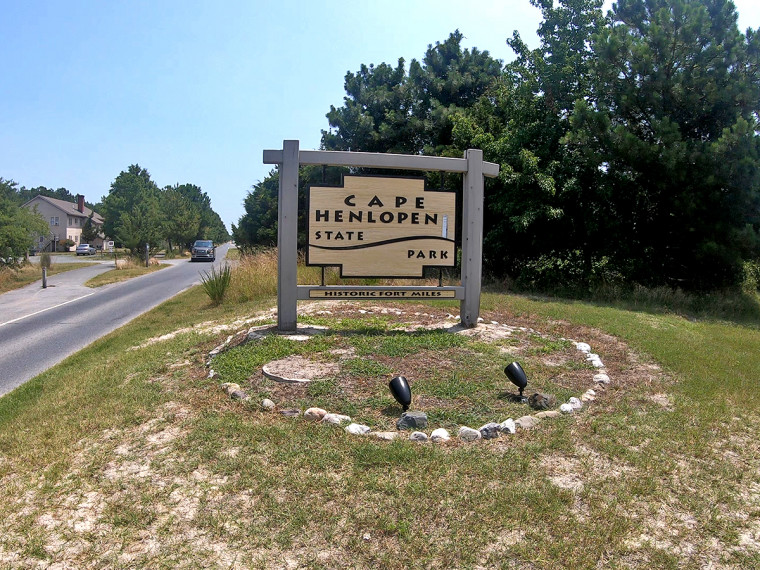 There are 5 different trails you can choose from at Cape Henlopen:
Salt Marsh Spur- a quick 0.6-mile trail, the shortest of all the trails, but it still gives you the opportunity to see plants, wildlife, and tidal marsh along a sand-packed trail. 
Walking Dunes- a 2.5 easy trail, where you get to see everything from woods, to tidal marsh and ends at the Great Dune.
Bike Loop- a 3-mile paved trail suitable for all types of riders.  On this scenic route, you get to see a little bit of everything from the Nature Center, campground, beach, outdoor fitness area, observation tower, and the Fort Miles Historic Area.
Gordon's Pond- a 3.2-mile trail, this trail follows the edge of Gordon's Pond and eventually brings you out to a scenic overlook of the beach.  Need a break from biking? Bring a beach towel and bathing suit and enjoy the beach.
Junction and Breakwater- a 5-mile trail, the longest trail at Cape Henlopen State Park.  This trail follows the former Penn Central Railroad between Lewes and Rehoboth.  Throughout the 5 miles, you will experience a vast variety of plants, wildlife, and scenic vistas of coastal marshes. 
Downtown Lewes, DE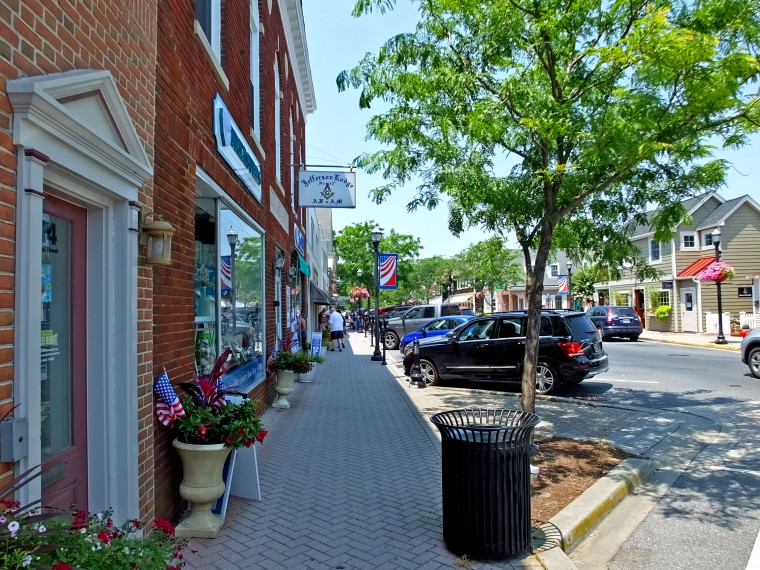 When exiting the Lewes Terminal, make a right and hop on the bike trail directly across the street, where you'll find a trail that leads you to Historic Downtown Lewes. A quick 1.6-mile bike ride to Second Street, and you'll be in the heart of the shopping district in Lewes. Park your bike and enjoy some food from one of the awesome restaurants or do some shopping at all of the unique shops. Don't forget to stop at King's Homemade Ice Cream Shop before leaving, you deserve it after all that exercise!